Totally Jam 001 | Favorite Concepts of the Month.
Uranium Waves Proudly introduces "Totally Jam", a monthly list of favorite musical compositions. In other words, this section highlights 5 songs that we believe sounds very unique and catchy. We focus on the originality, the texture, the catchiness, and the structure to determine songs to be featured in the list.
🎶
How could you not be a fan of Talii after listening to her single « Mouth »? I mean, the track oozes sensuality, flavors and charisma; all the elements of a hit song. It actually reminds a bit of « Attention » by Charlie Puth, except that the instrumental is sightly orchestrated in a more Neo-soul perspective.
Indeed, with this debut single, Talii is set to rise and dominate 2019 if she keeps on delivering catchy sonorities like « Mouth ».
Stream below
2. Dante Palminteri - Beautiful
Dante Palminteri knows exactly how to charm people's heart with melodies. His single « Beautiful » plunges in a warm and sweet vibe that actually suits the festive season. You'll definitely have this song on repeat because it full of joyful ingredients. The orchestration blends a folkish mood with a trendy pop sensation that kind of reminds of Niall Horan. I think that Dante is an artist to watch out for, not only because he has the talent required to be a star but also his sound signature is totally catchy. Stream below.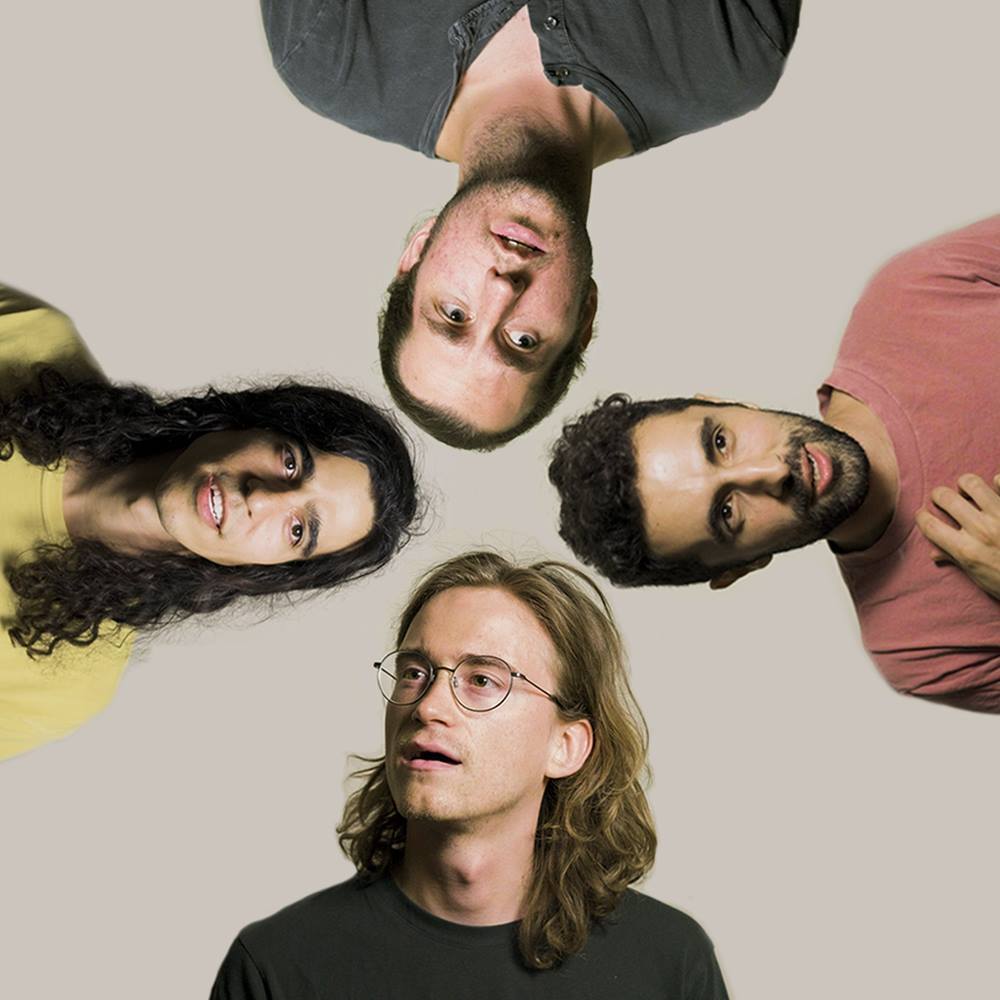 Lately we came across an indie pop band from LA with unique sonorities, called Sure Sure. The members Chris Beachy, Kevin Farzad, Charlie Glick, and Michael Coleman got together to create music that embodies their personal experience. Indeed, their latest musical orchestration « Idiot » is a brilliant retrospective self-interrogation, with a hint of parody. The lyrics even portray a certain ounce of criticism fused with metaphoric perception of embracing your dysfunctional personality.
As for the composition, the band approaches an alternative musical style made of a thick texture, serene and charismatic atmosphere enhanced with a catchy chorus.
4. Amanda Vilkas - Hollywood Angels
Amanda Vilkas shares her personal experience of Hollywood in a tremendous single « Hollywood Angels ». The track is catchy bop blending different interesting sounds and immersing in a glamorous easy-listening vibe. Indeed the young Swedish singer-songwriter embarks us in a sort of musical journey depicting her year of adventure in Hollywood as she explained:
"Hollywood is a sad and dark place and not as glamorous as they say it is, but I still loved living there and learned a lot."
Moreover, the track was written with two amazing songwriters Ingrid Witt and Joakim Buddee who have previously worked with chart topping artists like Margaret. Also, the song is just a glimpse of Amanda's upcoming two-piece EP "Rest In Pop" and "The Pop Cemetery".
5. Private Agenda - Ballad Of A Bad Boy.
London-based synth-pop duo Private Agenda immerses us in an alternative vibe full of colors and rhythms. The song as such entitled "Ballad of a Bad Boy" is structured in a simple, charismatic and melodious perspective. The texture, based on a gentle timbral material puts forward a very effective indie concept. The track unites disparate artistic and stylistic influences, from Berlin's drag underworld to those sleazy-looking disco 12s you see poking through tatty boxes at the flea market. A poke at pop's mainstream with firm roots in the disco underground. A slick slice of seductive synth-pop; carnal and immediate but oozing melancholy.